Boar Stud
We continually strive to produce quality show pigs with proven genetics. If you want genetics that have proven themselves time and again, give us a call!
Download & print our Semen Sales Policy & Warranty - Click HERE
(PDF document, requires Adobe Reader)


Please call Jody at 517-524-7616 or cell 517-812-6187 to verify availability.

All orders must be pre-paid by credit card.
US ORDERS ONLY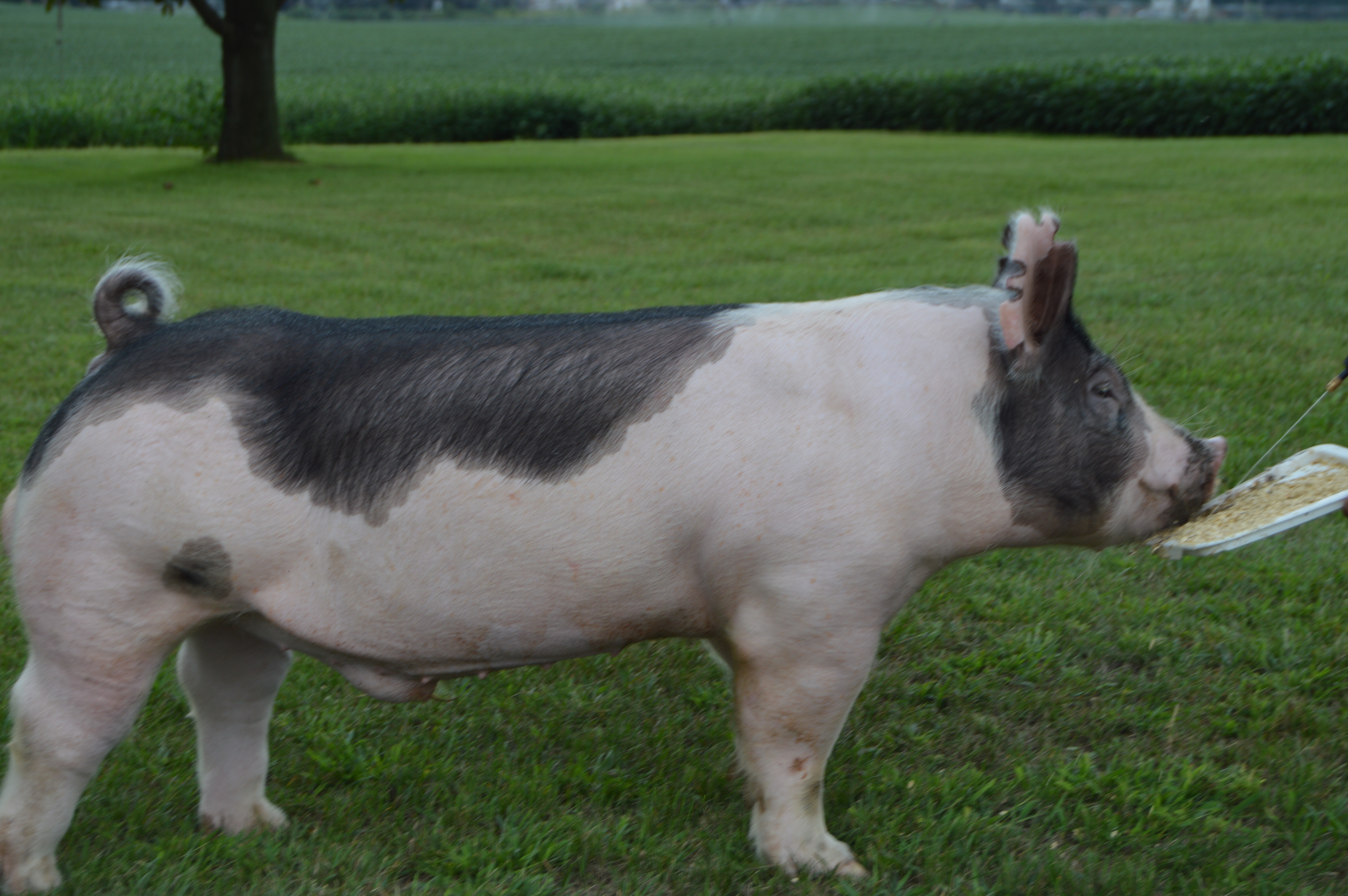 NEW 2018
Dirty Traveler - $50 per dose
Dirty Secret x Main Motion x Trump This 
Littermate to Dirty Time at Genetic Edge. This guy is a monster...mass and eye appeal. Huge in his bone work. Dirty Traveler is tall at the point of his shoulder and ties in tremendously with his head and neck carriage. He comes from a tremendous female line at Moyer's and combine that with one of the hottest sires in the country we felt he was a must have.  Contracts are also available...call for details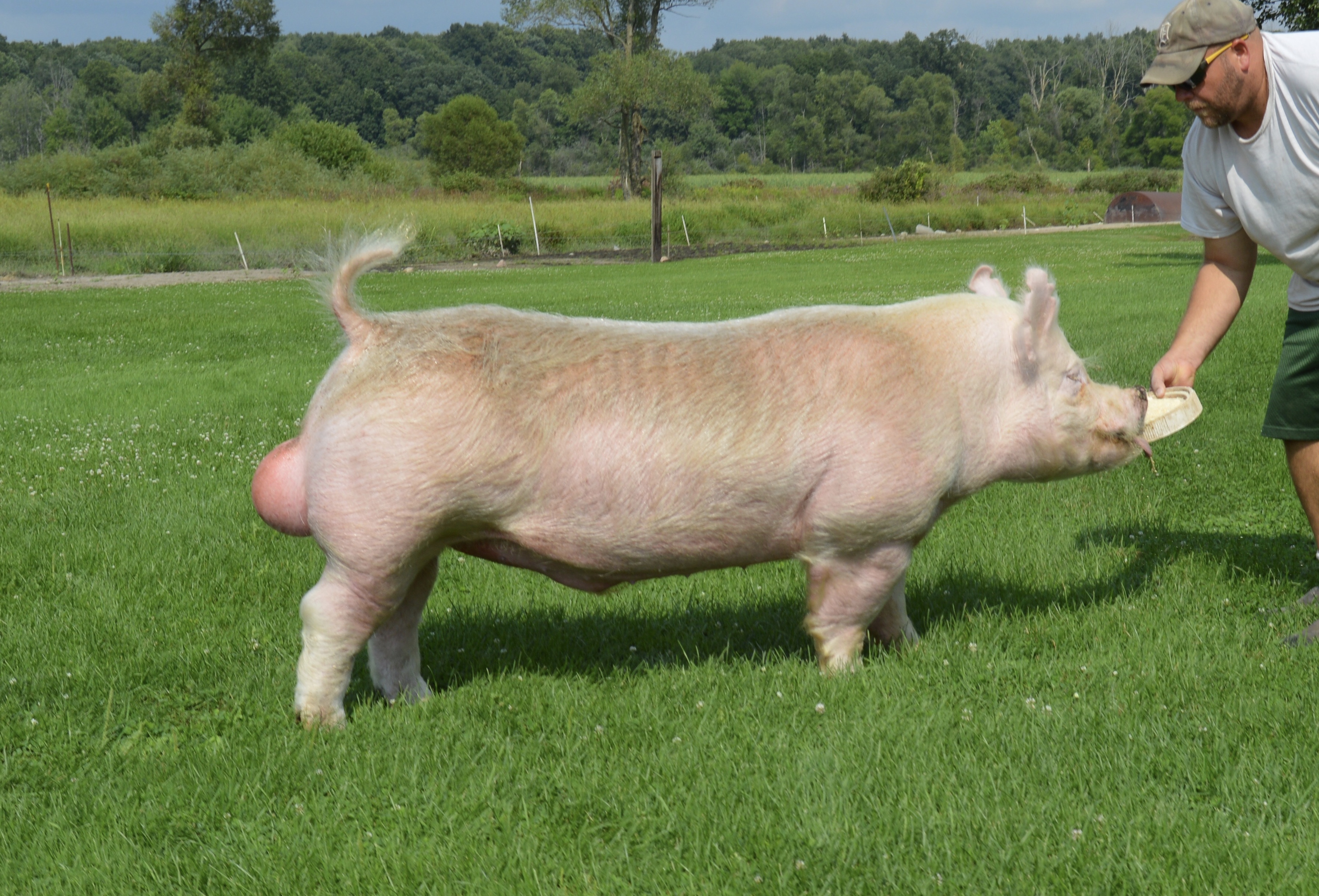 NEW 2018
Excite - $50 per dose
Excite x Poweball
Excite is a purebred yorkshire boar that we raised out of our popular Powerball female that was Reserve Champion York at the MLE a few years back. Excite is excellent on his feet and legs. We feel he is a tremendously balanced boar that offers some extras in terms of bone and depth of chest.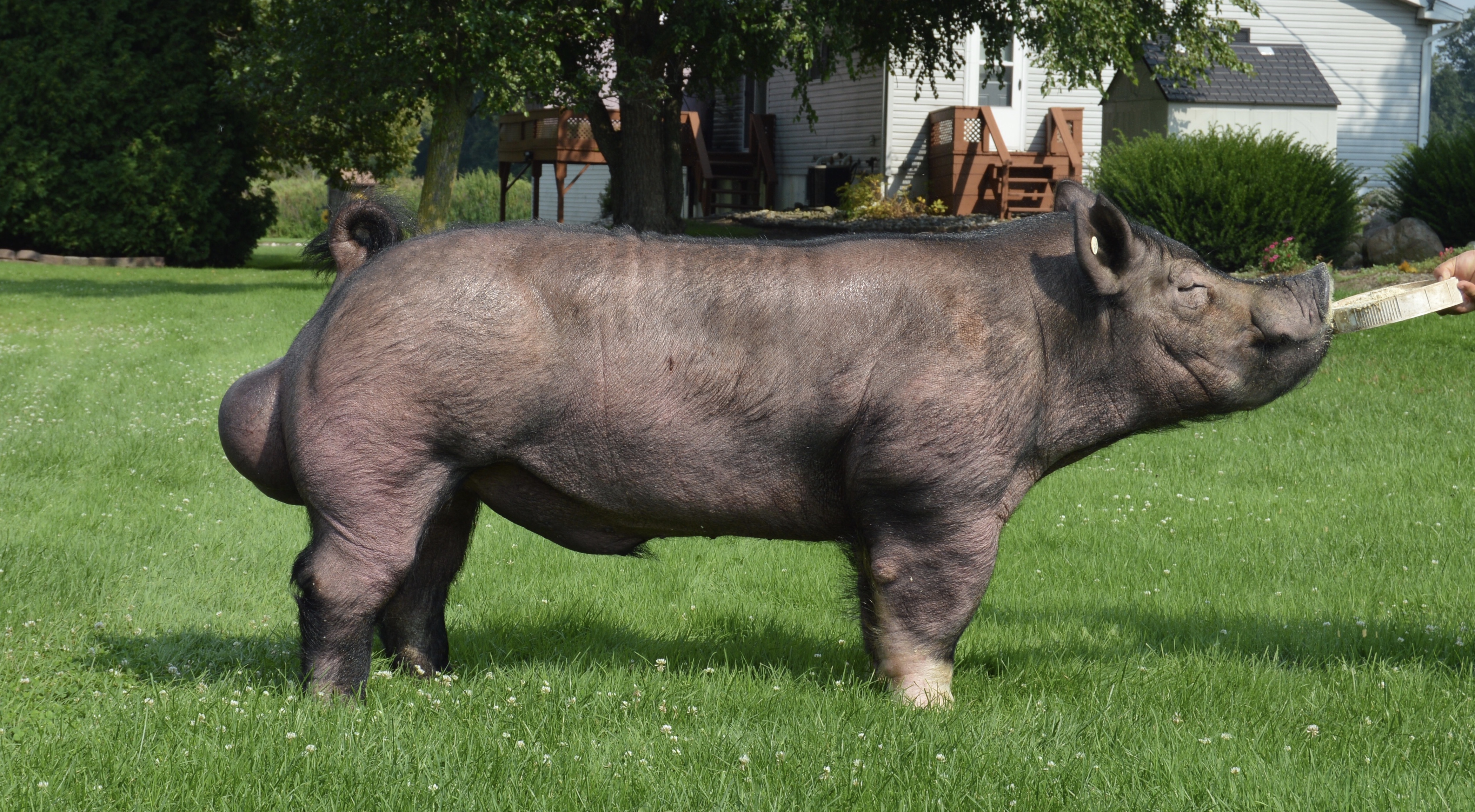 Keg Stand - $50 per dose


Blurred Vision x Mancave
Keg Stand is our 2017 World Pork Expo purchase from Austin Kindschi. This is an incredible purchase for us. Keg Stand is extremely flexible, square on all corners, and massive in his bone. He has extension in that front end that is needed in these crossbred hogs. With the shape and power he has, we feel he can make incredible show hogs. View our blog page to see a video of him. Contracts are also available...call for details 
Update: Keg Stand pigs are having a successful summer as we are getting reports of winners all over. The piture above is Keg Stand at 2 years old.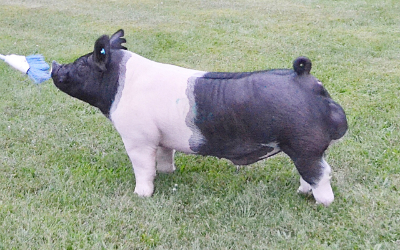 Smooth Criminal - $50 per dose


Sky Rocket x Mental Rush
The Jr. Champion boar at the 2015 Crossbred Classic and one that has people buzzing!!! There hasn't been a cross boar exhibited in 2015 with the hip and hind leg that Smooth Criminal has. Perfectly square in his hock and BIG legs!!! A bold ribbed boar that is up headed and has a great skeleton. HE is MR. FIX IT!!!
Update: Smooth Criminal pigs are just flat out good. He consistently generates good functional hogs.  
Stress Status Negative
Owned by: Arbuckle Showpigs, Albright Swine Farms, Duane & Nancy Trupiano, Todd Christie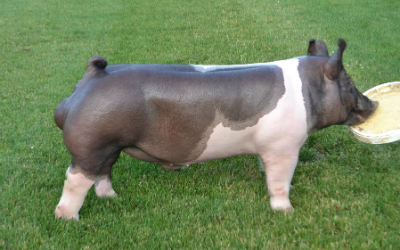 Tyrant - $50 per dose


Bone Thug x No Fare (No Mercy's Litter-mate Sister)
The MOST UNIQUE Bone Thug we have fou

nd to date!! Hip and hind leg are incredible.Long hipped and square pinned.Perfectly square hock to ground and reaches like ALL champions do!! He is tall shouldered, great fronted and big ribbed. If he makes barrows built like him, WOW, we wouldn't want to drive against them!!
Update: Yep he's still that good and yes still collecting him 6 years later. 
Stress Negative
Owned by Arbuckle Showpigs, Albright Swine Farms and Duane & Nancy Trupiano